Member for
5 years 3 months
Details: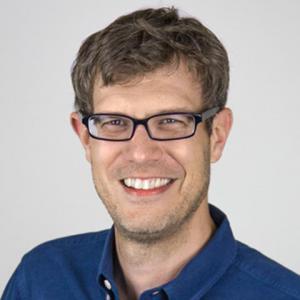 Job Title
Director of Digital Strategy
A recognized leader in transforming long-form research into digitally native products, Dr. Joe Miller joined ERG in 2015 to lead the company's digital strategy work. He came to ERG from The Century Foundation, one of the country's oldest think tanks, where he and his team helped the organization transition to digital-first publishing. 
Previously he created the digital strategy program while heading the Web team at the Congressional Budget Office and won both a Webby and a Clarion award for, respectively, redesigning and writing for FactCheck.org. Even earlier, he was a copywriter at the Mack | Crounse group and an assistant professor of philosophy at the University of North Carolina–Pembroke and at West Point.
Joe writes and speaks regularly on the future of digital publishing and serves on the editorial board at WonkComms, a best practices community for communications professionals at research institutions. He holds a B.A. from Hampden-Sydney College and a Ph.D. in political philosophy from the University of Virginia. In his spare time, Joe enjoys hiking, reading and/or watching science fiction, visiting coffeeshops, running (very slowly), sipping bourbon (neat only, please), and writing about himself in the third person.