Member for
2 months 3 weeks
Details: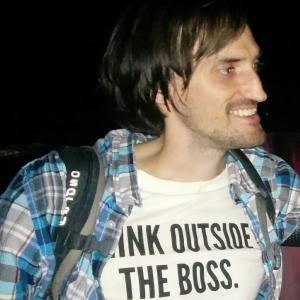 Drupal.org Username
mlncn
A co-founder of Agaric, a web development and strategy consultancy which helps people create and use powerful Internet technology, Benjamin lives and works to connect ideas, resources, and people.
Benjamin is a programmer and web application developer specializing in Drupal, an libre software content management system. As a worker-owner of the Agaric cooperative he has worked on web sites for higher education institutions (Harvard University and the Massachusetts Institute of Technology), renowned for-profit companies (Studio Daniel Libeskind and Zeit Online), innovative social enterprises (MASS Design Group), and not-for-profit health organizations (Partners In Health and the National Institute for Children's Health Quality).
A founding elected director of the Amazing Things Arts Center in Framingham, Massachusetts, Benjamin has supported numerous artistic, journalistic, and social ventures. In 2010-2011, he led 34 authors in writing of the 1,100 page Definitive Guide to Drupal 7. More recently, he has been helping build the Drutopia platform.
Benjamin uses libre software to give people and groups control over their online communication and web presence. To help all people gain power over our own lives, which we need to make progress toward justice and liberty, he volunteers at a nonprofit organization called, and for, People Who Give a Damn.
Job Title
Web developer and worker/owner