Member for
3 years 7 months
Details: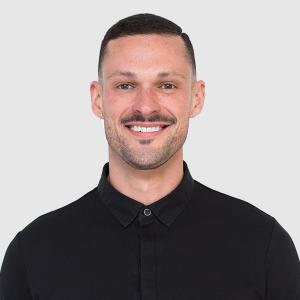 Job Title
Associate Director, User Experience
Marc Rambeau blends his background in communications and editorial strategy with his experience driving results through human-centered, data-driven digital experiences for government, nonprofit, and commercial clients.   
Marc's approach is rooted in research—from content and data analysis to user testing. He cuts to the core of a problem by working with stakeholders to translate their goals into achievable objectives. 
Marc heads up U.Group's content strategy practice. His passion is problem-solving, and his perceptive product strategies put people first. Past clients have included NASA and the FTC, where he led strategic discovery for a new citizen-centered web presence.  
Before joining the U.Group team, Marc served as a chief of staff at the U.S. Department of State. He worked with senior leaders to modernize a $37 million portfolio of public diplomacy platforms—including the global network of U.S. embassy websites, the Department's enterprise CRM, interactive studio broadcasting, and nearly 700 brick-and-mortar American cultural centers around the world. 
Marc holds an MA in International Communication from American University and a BA in International Relations from Boston University.