Member for
2 months 4 weeks
Details: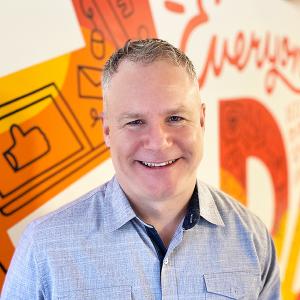 Job Title
Director of Business Development
Chad is Director of Business Development at IS. His extensive knowledge in every part of a project and ability to craft clear and compelling visions makes him a valuable part of our team.
Using his lifelong skills as a storyteller and puzzle solver, Chad pitches new projects to prospective clients and works closely with current clients to solve problems and provide creative solutions. With his experience in all the steps of the process from his work at Taoti Creative as a senior client engagement manager, Chad will be there from start to finish solving puzzles in new and inventive ways.
When Chad isn't busy planning our next big project, he likes to work with non-profit organizations, solving problems big and small. A walking Wikipedia of quotes from things like The Simpsons and Spaceballs (you know, the good stuff), Chad loves to laugh with his wife or with a group of his friends.