Member for
5 years 10 months
Details: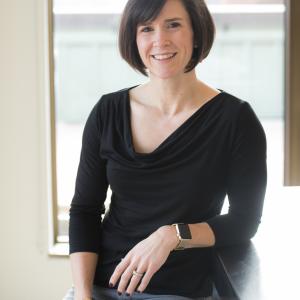 Job Title
Associate Product Manager
Catharine McNally is an associate product manager at Phase2 based in the United States. Phase2 is a digital agency moving industry-leading organizations forward with powerful ideas and executable digital strategies built on open technology. Catharine has a passion for using technology to create equal web experiences for all users, regardless of whether or not they have a disability. At Phase2, Catharine helps clients understand how to incorporate accessibility into the digital experience.
She takes her keen understanding of budget, requirements, and time constraints on any project to guide clients on how to incorporate accessibility into their project with minimal disruption while delivering maximum benefit to users.
Catharine has been honored with a national leadership award by the American Association of People With Disabilities, she has been named "People to Watch" in the Tech Titans feature of the Washingtonian, and has spoken about her experiences using Twitter as an Accessibility Tool while at the White House. You'll also find her on the Drupal event circuit talking about Accessibility in Drupal 8.
Catharine believes that accessibility and usability in government websites has improved significantly, however there is still a long way to go.