Member for
5 years 1 month
Details: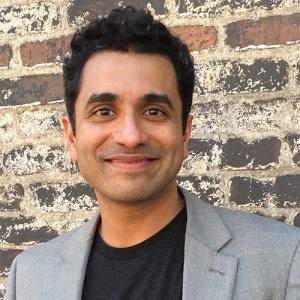 Job Title
Director, Digital Services
As Director of GeorgiaGov Interactive at the Georgia Technology Authority, Nikhil Deshpande leads the team responsible for managing Georgia.gov, the official online portal to Georgia state government, and a web-publishing platform for state agencies and elected officials.
Nikhil envisioned and led state government's transition to an enterprise web-publishing platform based on Drupal, an open source content management system hosted in the cloud. The platform currently supports 78 state agency websites. Under his direction, Georgia became the first state in the nation to use Drupal across it's enterprise and meet special needs of constituents with a range of disabilities affecting vision, hearing, motion and cognition making the platform Section 508 and WCAG 2.0 AA compliant.
Nikhil strongly advocated the use of social media for Georgia.gov when using social media for government was not common, and established a presence for the state on Facebook and Twitter to quickly address citizens' questions and concerns.
Nikhil also serves as adjunct faculty at the Atlanta campus of the Savannah College of Art and Design, where he teaches graduate classes in Interaction Design and Game Development.