Member for
5 years 2 months
Details: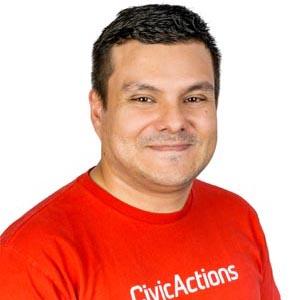 Job Title
Software Engineer
Gerardo Gonzalez is a software engineer. He is passionate about maintainable software systems, and the processes that produce that software (specially Agile). He leverages his software and systems knowledge and his passion for content strategy to improve collaboration, efficiency, and transparency whenever possible.
Gerardo has worked as an iOS and PHP developer for a media company, building the web presence of that organization from nearly the ground up. During this time, he was exposed to the full-stack and complexities of web development, including Drupal. He found a data modeling niche in the Drupal community and developed the Entity Construction Kit (ECK) module.
Currently, he works at CivicActions, a digital services company focused on bringing openness and agility to government. There, as an avid Agile advocate, he is always looking for ways to produce the most valuable software for the user no matter which technical role he is playing: Software architect, technical lead, senior engineer, etc.
Gerardo holds an MS in Computer Science from the University of Oklahoma, where he spent several years researching biologically inspired machine learning techniques and artificial life. Outside of technology, Gerardo enjoys writing stories and songs and spending time with his wife and two kids.