Member for
2 years 2 months
Details: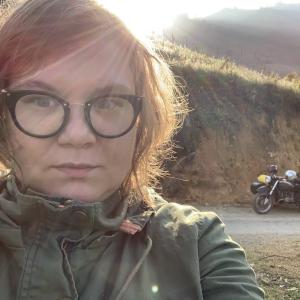 Drupal.org Username
zombree
In high school, Bree taught herself to build websites so she could keep in touch with friends whenever her military family moved from place to place. From there she crafted a unique path: graduating with a degree in art history, landing a job at an art museum, and finally circling back to technology by becoming the manager of the museum's website.
More than a decade later Bree has been involved in a wide variety of Drupal builds for clients from an array of industries, and has worked her way from building them to leading them. Part of her strength lies in leveraging her strong sense of empathy in order to better understand the problems facing people, which allows her to craft solutions — technological and otherwise — that improve the lives of those around her. Drupal is a tool which supports that endeavor, but it's also a puzzle in its own right and Bree enjoys moving all the pieces of it around as she tries to find clever ways to meet human needs with technological tools.
Bree is also passionate about collaboration and team building, and spends a lot of time thinking about what tools, methodologies, and processes could help her and all her team-o's be the best team they can be!
Job Title
Technical Manager